Factors to Carefully Ponder about when Buying a String Trimmer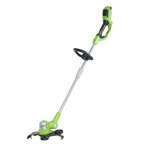 An informed customer will always end up purchasing the right product which will certainly suit his/her needs. This is the reason why it is advisable to research about the products you wish to buy before going to the store. This way, even if you will see a number of various options, you won't have difficult time picking the one which is appropriate to your needs.  When making a big purchase like a string trimmer, you have to consider the product's brand name, price, options and engine size. It makes sense to carefully research about the product you're planning to buy so to ensure that you're investing in an exceptional item.
Tips and Tricks in Choosing the String Trimmer:
String trimmer models come in many price points. Price points pertain to the thoroughly researched price thresholds in which customers are more than willing to invest in. This strategy will commonly lead to many convenient pricing options with pricing and quality based on the current market research.
What will the string trimmer be used for?
There's no need for you to buy a heavy-duty trimmer if you're going to seldom use it. However, if you are a lawn care firm and will be using the string trimmer almost every day, then you have to purchase the one which is top-of-the-line.
String trimmers are designed to do different jobs from trimming grass and even cutting down huge expanses of excessive weeds. Cheaper homeowner trimmer models are more recommendable for light trimming; on the other hand, models which are heavy-duty and are designed for commercial use could effortlessly manage trimming larger areas.
Combined with the use of the trimmer and the price point is the product's parts and construction.  Some less expensive string trimmers are not really low in quality but most often they are made purposely for light use. Heavy-duty, more expensive and commercial string trimmer are made with superior quality parts primarily because they are meant for extreme trimming and cutting grass and overgrown weeds.
When buying a string trimmer, examine how it is powered. Luckily, consumers will have countless options when it comes to powering small engines. Some of the choices to choose from include battery-powered, four-stroke engine, two-stroke mixed fuel engine, propane powered engine and the traditional stand-by corded electric string trimmer. The customer will decide which one will precisely suit his/her needs.
String trimmers can be a little bit as dangerous as a lawn mower. Due to this, proper care is advised.  The trimmer's shields should be kept in proper place. Indeed, the operator should see to it to wear hearing protection, long sleeves, long pants and most importantly a full face shield. It is also very essential for other people especially the children to stay out when trimming activity is ongoing.
Some trimmers come in other attachments which make them a multipurpose tool. Every attachment is commonly sold separately while the price may immediately increase depending on how many attachments a purchaser likes to have. Most often, the trimmer head may be detached and this can be replaced by a brush cutter or blowers, power broom, hedge trimmer and a pole saw.
Leading-edge trimmer heads can also be hooked up as an aftermarket product. Conventional trimmer heads may be a bit complicated to work with and fortunately there are many easy to use alternatives which can be more convenient and effortless to utilize.