Lawn Care Tips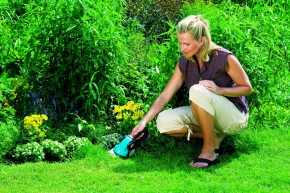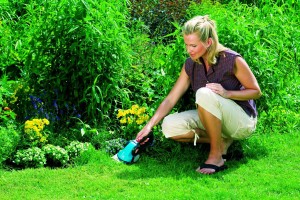 A well maintained as well as beautiful lawn will improve the appearance of your home and also increase its value. Scroll down if you want to be conversant with some of the effective lawn care tips.
Maintaining your lawn can prove to be a difficult process. This process of lawn maintaining is an ongoing one, and thus you have to devote a good amount of your time in it. With great effort you can easily create a very beautiful lawn. However, the problem may come when it is about maintaining it. To keep your lawn beautiful, you need to properly take care of it by mowing it and weeding it regularly. Lets us now have a look at some of the effective lawn care tips.
Lawn Care Tips
The following tips can be of great beneficial if you want to maintain and keep your lawn beautiful. They include;
Tip#1: Mowing
This is a very essential aspect for individuals who want a neat looking as well as beautiful lawn. Regularly, it is ideal that you use a lawn mower to mow the lawn and also trim the growth around gardens, trees, patios, driveways, bushes and edges of your yard.
You should also ensure that you alter after every week the pattern of mowing. This is essential since it will ascertain that the lawn doesn't acquire a set design of grooves and identifications. It is also ideal in preventing soil compaction.
Tip#2: Weed Control
It is essential that you always check your lawn at regular intervals so that you can see if there is any weed invasion. You may locate some weeds growing in some spots which are barren. If you locate such spots, scatter some grass seeds over them and ensure that you water them regularly.
Weeds also may sprout in the areas of your lawn which are close to the patios or driveways. In such situations, pull out these weeds using a weed eater as soon as possible when you spot them.
Tip#3: Watering
Watering is important in replenishing the soil. Note that there is a difference between washing your lawn and watering your lawn. Washing the lawn is normally done after heavy rains whereby the lawn is left with mud sticking on it.
However, watering should be done regularly to prevent the lawn from drying. It is ideal that you water your lawn on the cooler part of the day i.e. either evenings or mornings. This will prevent water from being lost due to evaporation or heat.
Tip#4: Aeration
This is a very eco-friendly approach that you can use in maintaining a healthy lawn. The aeration of lawn is normally done by a special tool that will poke holes into the lawn. This process is ideal also in breaking down the compacted soil. Loosening up compacted soil will allow the lawn to breathe well since it will have enough of oxygen being supplied to it.
Last but not the least; as you've seen, tending a lawn will involve so much of your effort and a great deal of time. However, be sure that all the hard work will pay. If you follow these lawn care tips, your garden and lawn will surly flourish!